A collage of different ways to present data (inspired by Code-Paper-Scissors). For example, the seagull data…triggered by an interaction (i.e. user drags 'seagull' cube to island) the island comes to life with seagull information. This is presented in a collage of vertically moving servos, rotating wheels, ticker tapes and flip discs etc. This collage changes depending on the cube that is dragged to the island.
The water tank and solar panels will remain constant for every collage.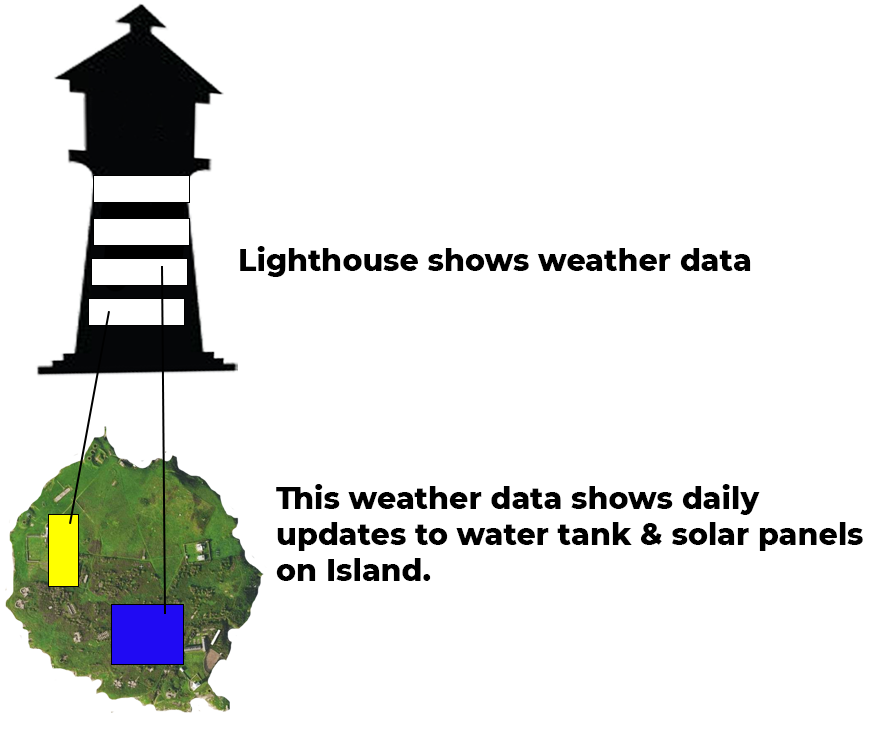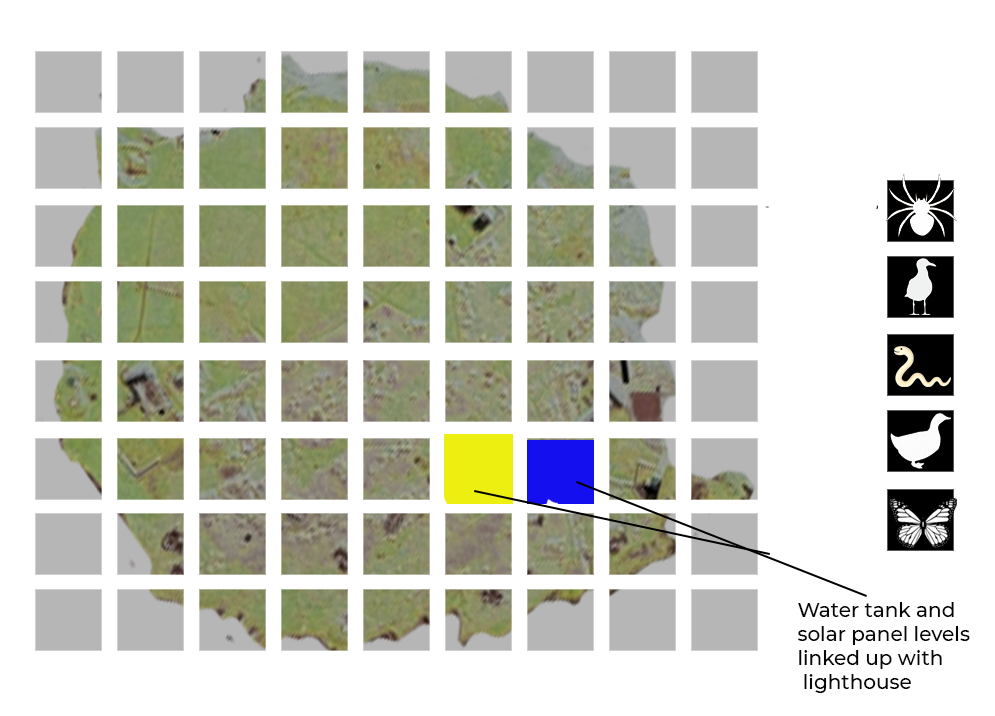 The user can check up on the impact of their current traffic behaviours to see the impact that these could have on the island for future years. The focus here is on traffic, Co2 emissions and rising sea levels.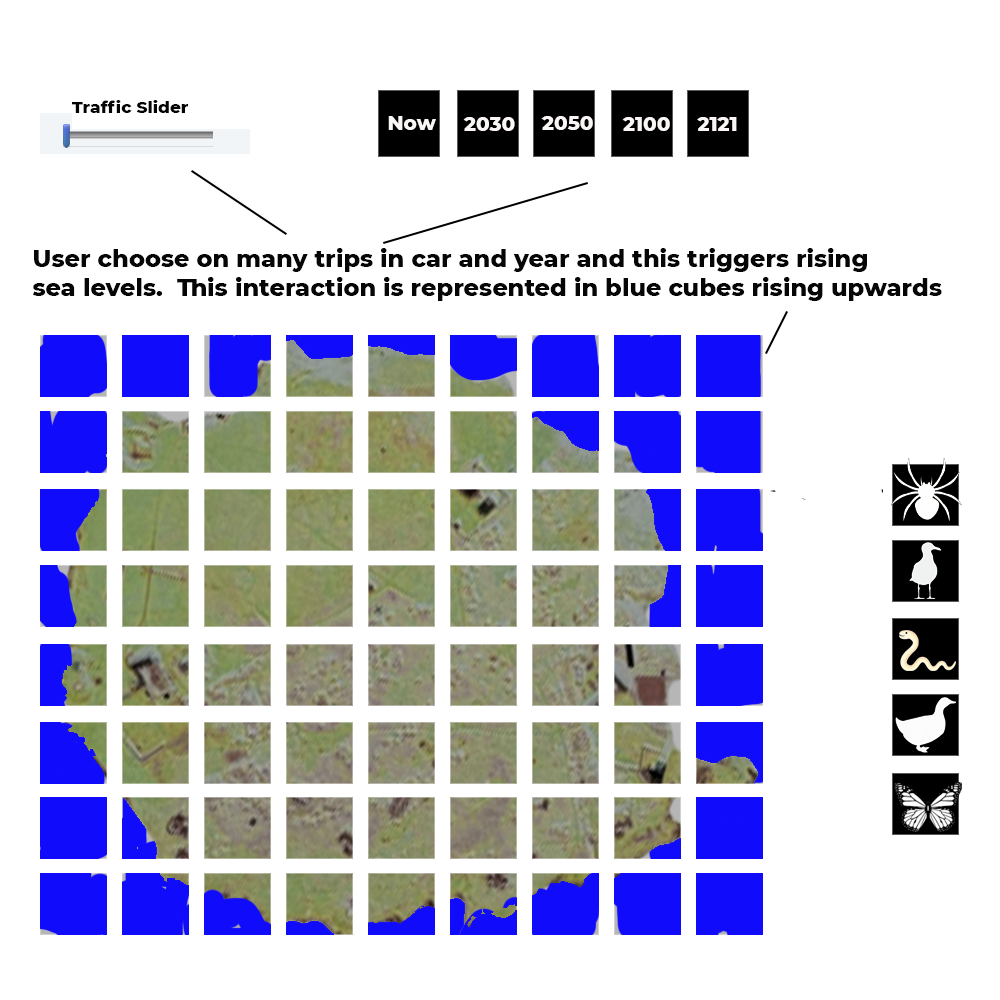 The following look in more detail at the rich eco system of Flora and Fauna.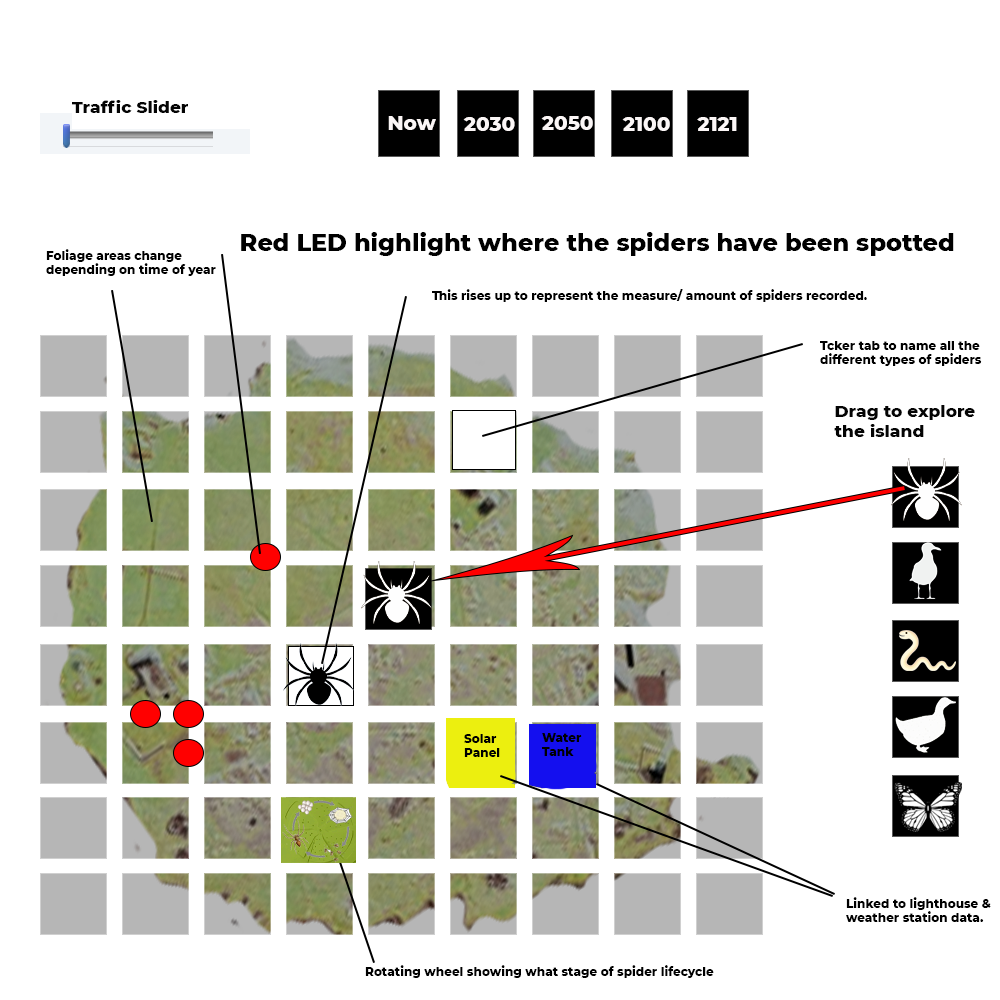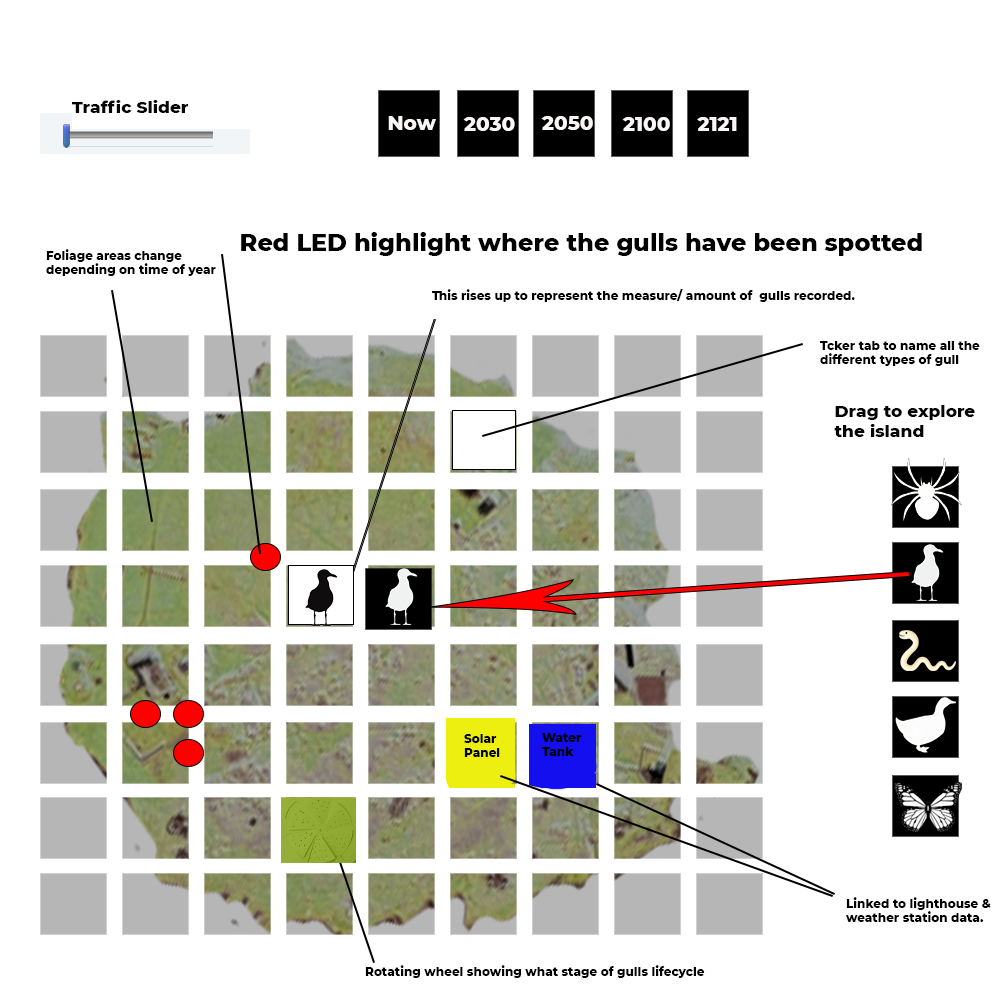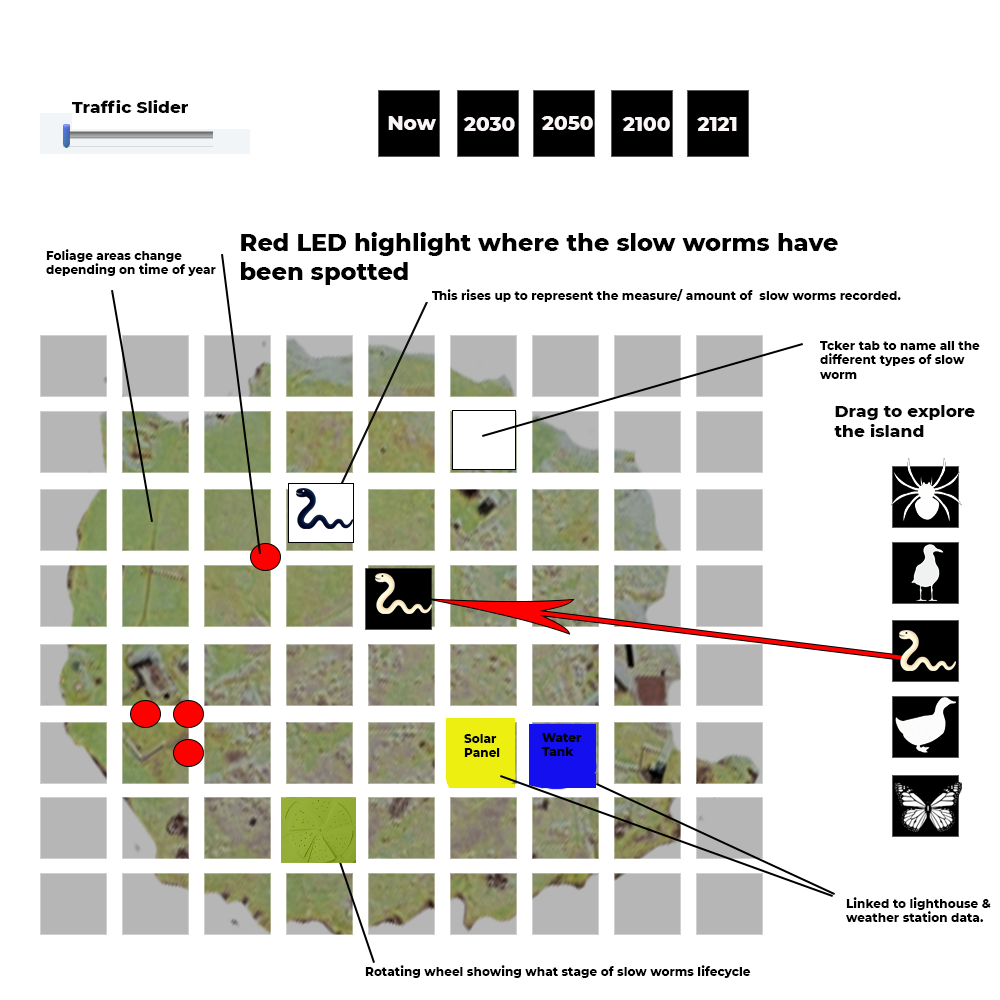 We are envisioning the overall experience consisting a large interactive, physical (3D) and dynamic free standing table which is linked to a 3D lighthouse (high relief) wall piece (i.e. mounted on the wall).